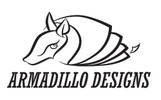 Our Customizable Bronco Hard Top!
Make sure you stay in the know. Get weekly updates, and find out the minute we open orders by joining our mailing list.
Made from your strongest aluminum components to ensure longevity, strength and reliability over the lifetime of your bronco. Made from strong 5052 and 6061 aluminum components.
Enjoy a quiet and comfortable ride with our insulated properties to take your build to the next level. Choose from different colors and check out other options too!
Choose options and accessories to fit your everyday needs. Molle panels, roof racks and more!
follow our design journey